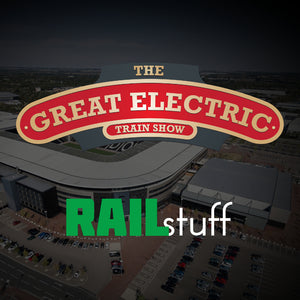 The Great Electric Train Show: We're coming for you!
So we have taken the plunge and booked in to a big show!
The Great Electric Train Show in Milton Keynes is one of the biggest on the calendar and provides us a great opportunity to meet some of the wonderful enthusiasts of our hobby (and hopefully sell some stuff too!).
So that the cat doesn't have to go to the cat hotel for the weekend, my Dad is going to come along to give me a hand which will be great as he is a closet enthusiast himself.
Anyway, we can't wait to meet some of you.
---