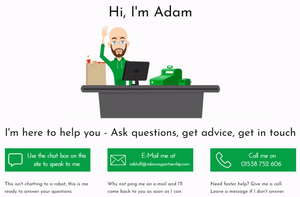 RAILstuff reviews
Delivered by RM 16 hours after order placed. New and in perfect condition. Well packed. Excellent service.


hc_56
Exactly as required and delivered super fast, definitely will shop here again


donmk-63
Excellent seller. Very pleased with my purchase and it's ultra quick delivery!


qwertyuiop172011
Fantastic seller, quick delivery and well packaged 10/10 - thank you


simplygav
New item in perfect condition. Well packed. Delivered before stated date. Excellent service.


hc_56
Sourcing high quality model rail accessories at affordable prices - with simple explanations
RAILstuff has been created with a purpose - to make your life simpler as a modeller.
Some of us are enthusiasts - experts even, and the online model rail retail world caters for those who know what they need. But where can newcomers access simple to understand, affordable products online? RAILstuff.
Large online retailers have got lazy in the descriptions they use for products, we want to change that and provide simple to understand explanations for all.
We also want to curate products from smaller brands, maybe even some you've never heard of. There is phenomenal talent out there, and we want to showcase it.
So thank you for coming to visit us - it means a lot.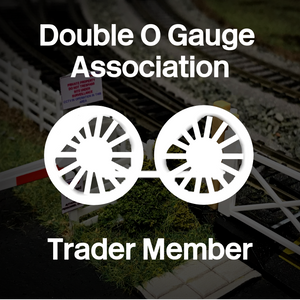 Double O Gauge Association Trade Member

RAILstuff is a proud member of the Double O Gauge Association


Subscribe to our newsletter
Occasional e-mails showing new products, ideas, how-tos and offers.
RAILstuff isn't just about model railways
We sell scenery and accessories ideal for your projects:
Model railways | Dioramas | War gaming | Tabletop gaming | Dolls houses | Scalextric layouts |
Plastic kit modelling | Scale modelling