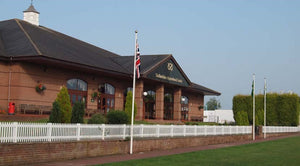 It's show time... Stafford BP Fairs
This weekend I will be taking RAILstuff to its first show, and I couldn't be more excited to get out and meet fellow hobbyists.
Our first public outing is to the superb BP Fairs Toy & Trains Show this Sunday (8th August) at the Staffordshire County Showground in Stafford.
Not only is it great to get out and about, it is also wonderful to be going to our first show in the county where RAILstuff is based.
We have more show dates to announce soon!
---