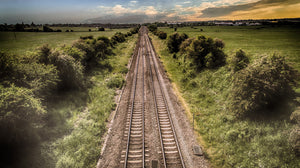 Affordable Ballasting
Over time I think we have all been taken aback by the cost of certain jars of stones... so one of the main aims I had when setting up RAILstuff was to take some of the 'over-priced' items and source my own alternatives to sell at more reasonable prices.
But I am also happy to stock branded products that are well priced too - Hence the partnership with Natural Scenics whose great ballast range comes in handy small packs as well as larger boxes.
So what if you can't find the right colour ballast for your vision?
Well I recently posted a YouTube video on exactly this subject... because with some basic pastels and/or weathering pigments, you can easily recolour your ballast however you wish!
---